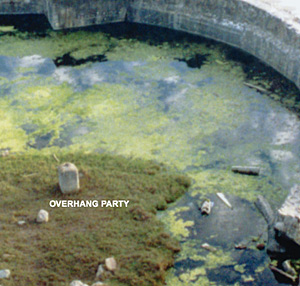 Overhang Party / Untitled
Overhang PartyのWeb販売リミテッドエディションです。ライブ録音が4曲と、アトリエでの新録が2曲収録されています。アトリエで録音されたものは福岡、山﨑の遊び場のような内容で、このバンドも録音が好きだったのだな、と感じます。海外からの注文に対応するためにPayPalのアカウントを作って対応しました。100枚製作。
1.Feedback
2.Go To A Night
3.Now Come Out "The Naked Existence"
4.Le Few Follet
5.Winter Lovers
6.Fake Kraut
Loading the player ...
Credits
Guitar,Bass,Strings, Vocals – Fukuoka Rinji
Drums – Iwao Yamazaki
Additional Musician:
Track 1&4: Yoshiko Morita - Keyboads
Track 2: Tom Leonard - Bass
Track 5: Akira Yamanouchi - Guitar, Yousuke Nishimura - Bass
Limited edition of 100. CDr of unreleased live and rehearsal tracks.
Track 1: Bessie Hall, Sapporo, August 10, 2000
Track 2: Northampton, MA, October 22, 2001
Track 3: Atelier Himawari, Kawasaki, August 23, 2001
Track 4: Kyoto University open-air stage, August 13, 2000
Track 5: Show Boat, Tokyo, March 5, 1998
Track 6: Atelier Himawari, Kawasaki, February 12, 2002
Atelier Himawari – webcdr
Sound,Drums